soak up the sun in style in penthouse 2
The right penthouse is fully-equipped, just like the one on the left. You can reach this penthouse through your own separate entrance. You have an exquisite view of the Caribbean Sea from the pool deck or from the MagnaPool. The penthouse is spacious and luxuriously set up, offering every opportunity to relax, both inside and outside. Would you like some action? Then you can swim or snorkel in the sea, or work out in your own gym on the ground floor.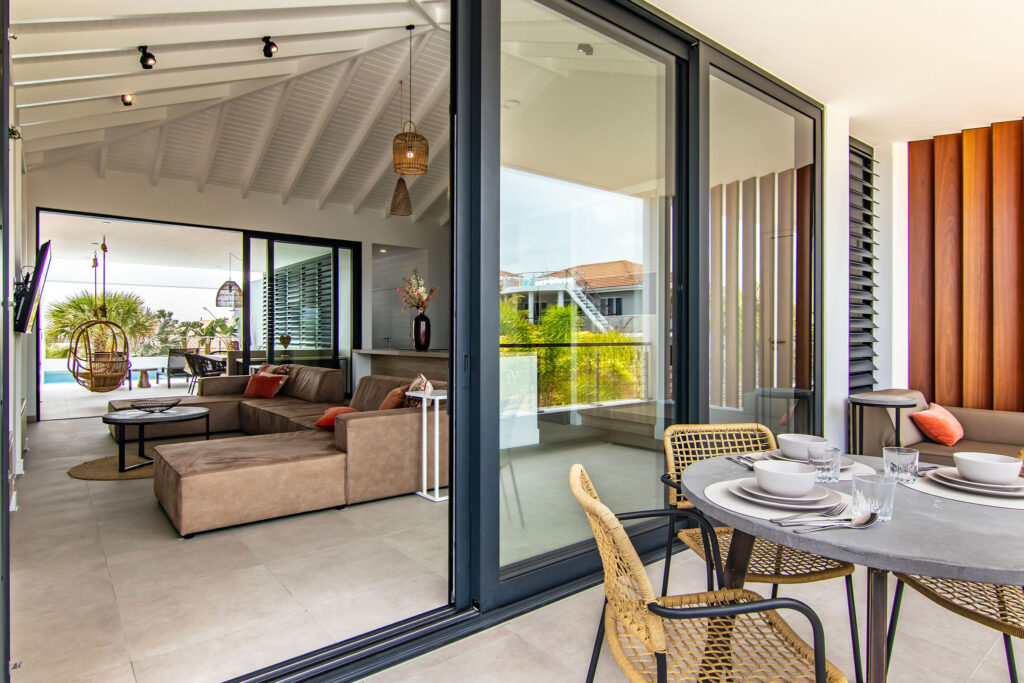 This penthouse has a spacious living room with a comfortable living room area, a luxurious cooking island and a lovely dining room table where you can read the newspaper or sit down to a meal. You will find 3 bedrooms with air conditioning and walk-in closets; 1 with an ensuite bathroom, and 2 with a shared one. There is a separate laundry room which is equipped a dryer and ironing facilities. There is good wifi connection both inside and outside.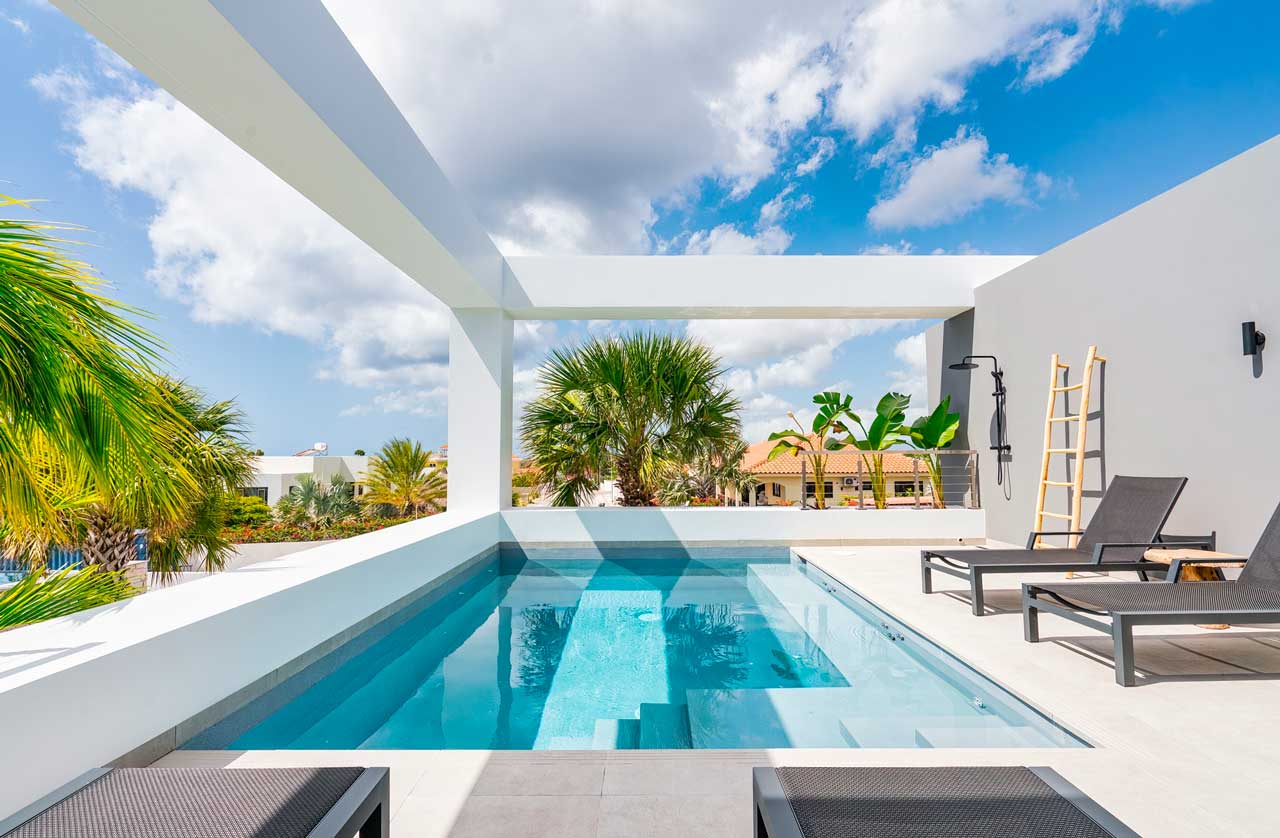 You can access the pool deck and Magna whirlpool through the sliding doors. The MagnaPool's bubble and massage flow functionality allows you to unwind and relax. The pool is not chlorinated which is a relief for both your skin and eyes; a fantastic characteristic of the MagnaPool. It is also beautifully lit at night.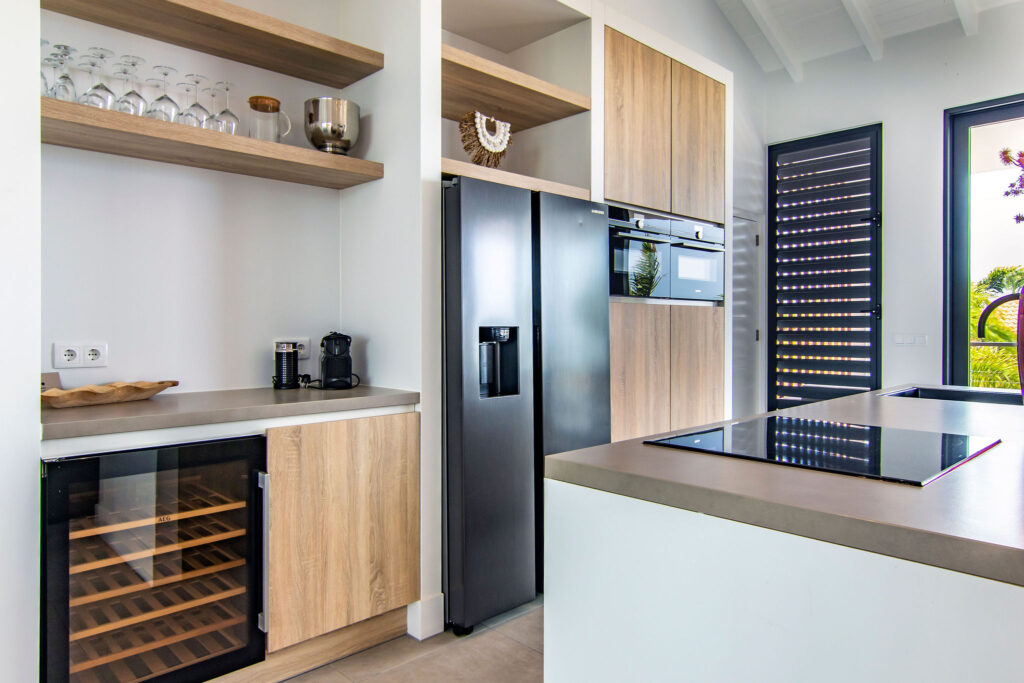 The penthouse is equipped with a luxury kitchen and is fitted with a cooking island, a Quooker, an American fridge which includes an ice dispenser, a climate cabinet, a Nespresso coffee machine, a dishwasher and a microwave. The barbecue is ready and waiting to be fired up outside.