relax, unwind and enjoy the best of curacao in luxurious style
You can enjoy all the beauty that Curaçao has to offer during your stay in this stylish apartment! Not only do you have panoramic views of Jan Thiel Bay but you also have a beautiful private entrance through which you can enter the apartment. The living area downstairs is equipped with all the luxury you could wish for: a lovely living room area, a spacious dining room, a fully-equipped kitchen, 3 air-conditioned bedrooms with walk-in closets; each with its own private bathroom. You can reach the stylishly furnished terrace and infinity whirlpool via the stairs.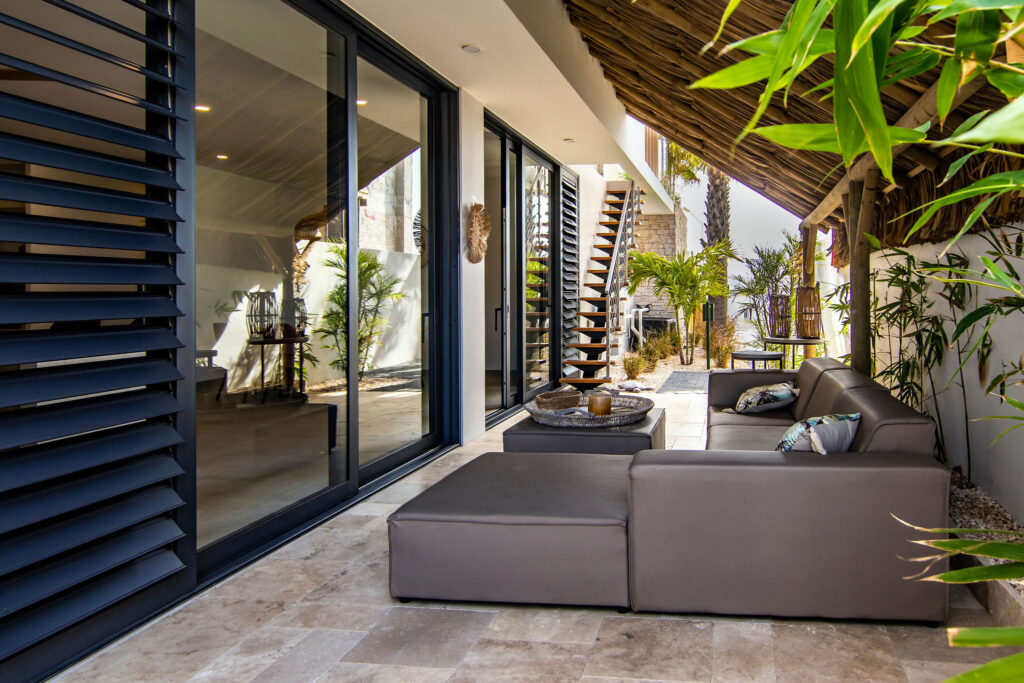 This apartment has a spacious living room with an open-plan kitchen. It has 3 air-conditioned bedrooms with walk-in closets, and an ensuite bathrooms with a shower and toilet. The apartment also has a lovely private terrace.
You can reach the pool deck furnished with luxurious lounge beds, and the infinity MagnaPool which is equipped with bubble and massage stream functionality via the stairs. The MagnaPool does not contain chlorine which is much healthier for your skin. From the pool you can enjoy the beautiful view throughout the day and take in the exquisite sunset in the evening. The infinity pool is beautifully lit at night.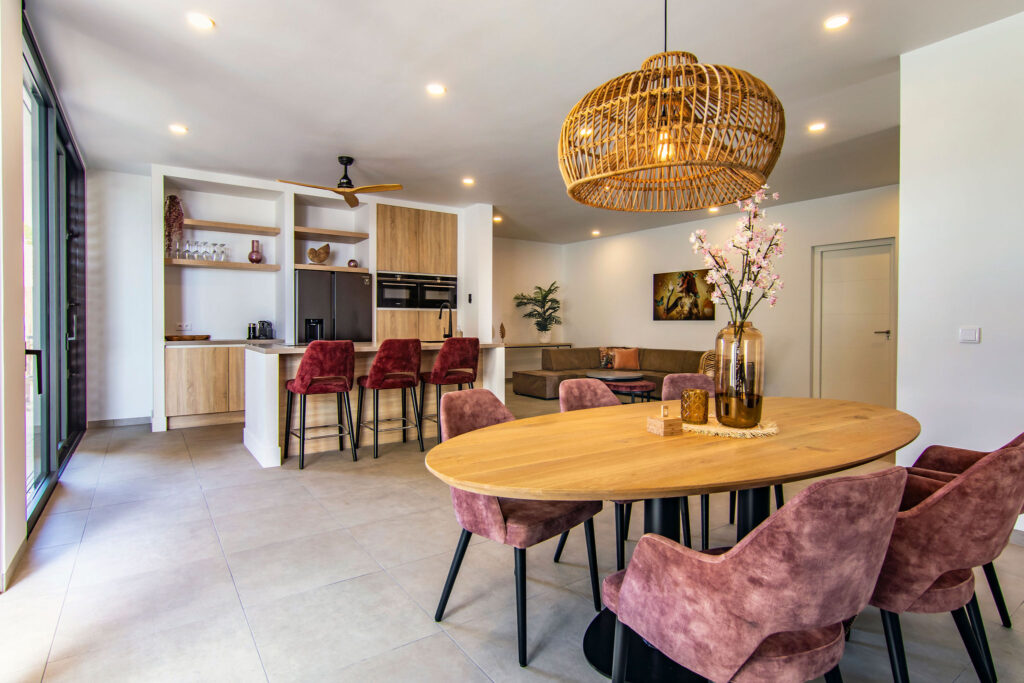 The apartment is equipped with a luxury kitchen which includes a cooking island, an American fridge with ice dispensers, a Nespresso coffee machine and a combination microwave. There is also a fridge outside as well as a barbecue which you can light up in no time.
large apartment facilities