relax and enjoy luxury in a tropical setting
You can access this fully-equipped penthouse via its own entrance. The villa boasts a magnificent view of Jan Thiel Bay, and whether you are relaxing in the whirlpool, on one of the many comfortable lounge beds or hanging chairs, you can be assured of optimal privacy. And what could be enjoyable than having a drink in the shade of your own palapa bar? You can also keep fit this holiday with the MagnaPool's Jetstream functionality or in the fitness room downstairs.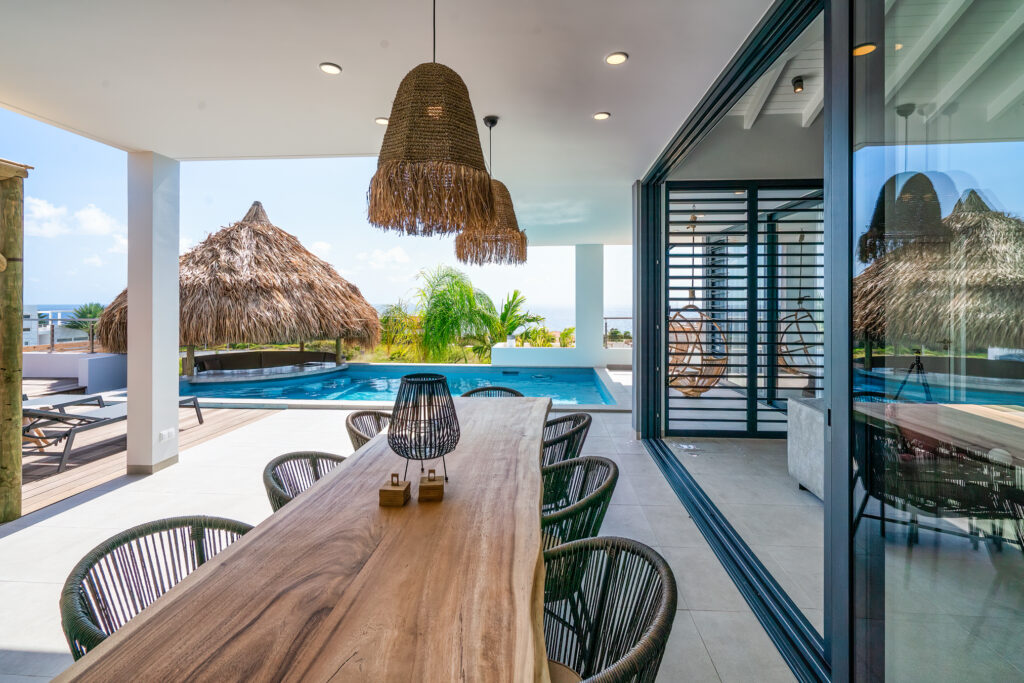 The penthouse has a spacious living room which includes a cooking island and a robust living room table. It has 5 air-conditioned bedrooms with walk-in closets; 3 with ensuite bathrooms, and 2 with a shared bathroom. There is a separate washing facility which includes a dryer. There is good wifi connection throughout including the fitness room, the game room, and outside areas as well.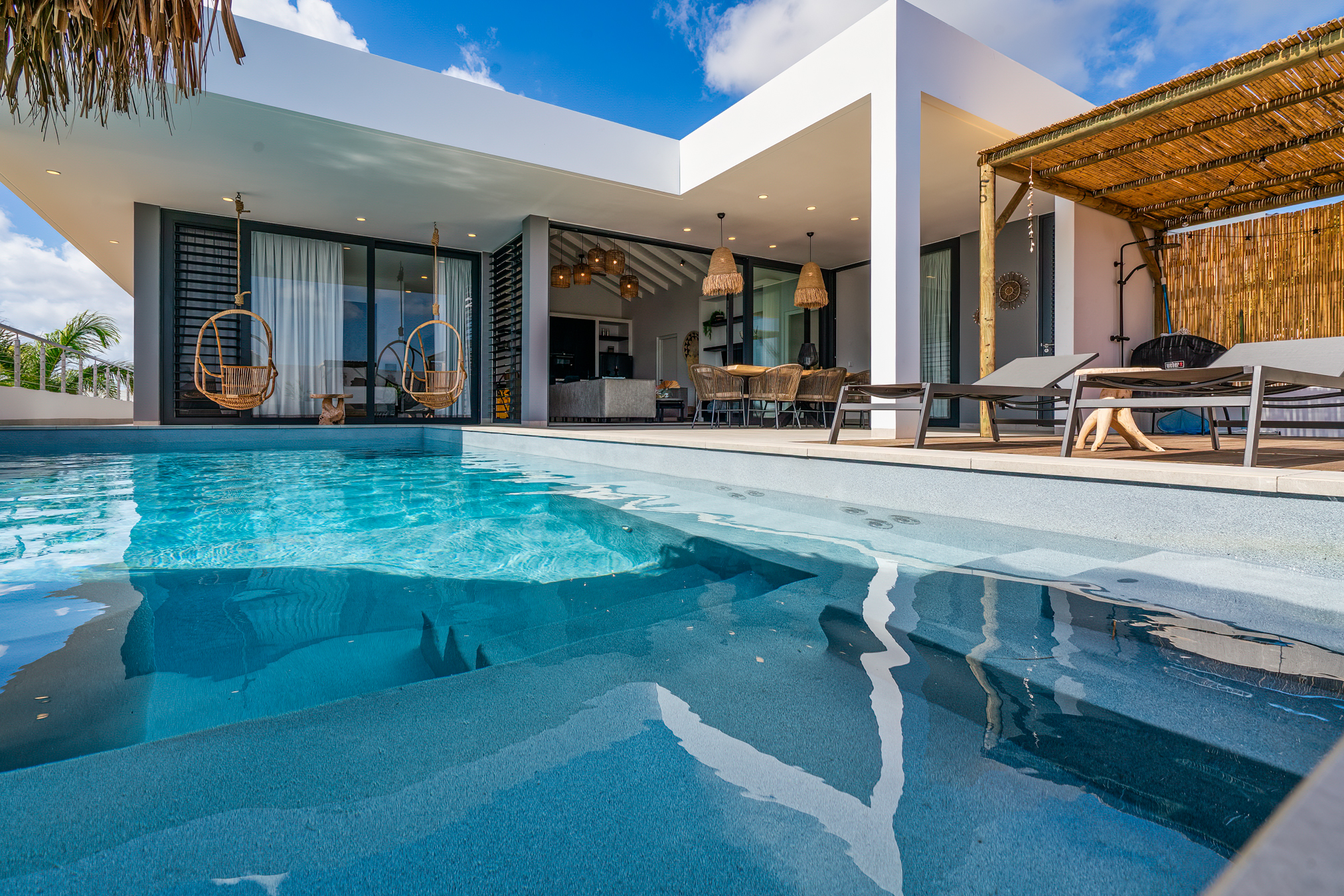 You can reach the terrace through sliding doors where you will find a large MagnaPool with effervescent bubbles and a swimming area with a Jetstream. Younger children can play in the shallow end of the pool. The MagnaPool contains no chlorine making it much healthier for your skin. You can relax and enjoy a refreshing drink at the palapa bar or even in the water, and you can enjoy a sea view while tanning on the pool deck. And of course, there is also an outdoor shower and toilet. A staircase from the palapa bar leads to the tropical garden.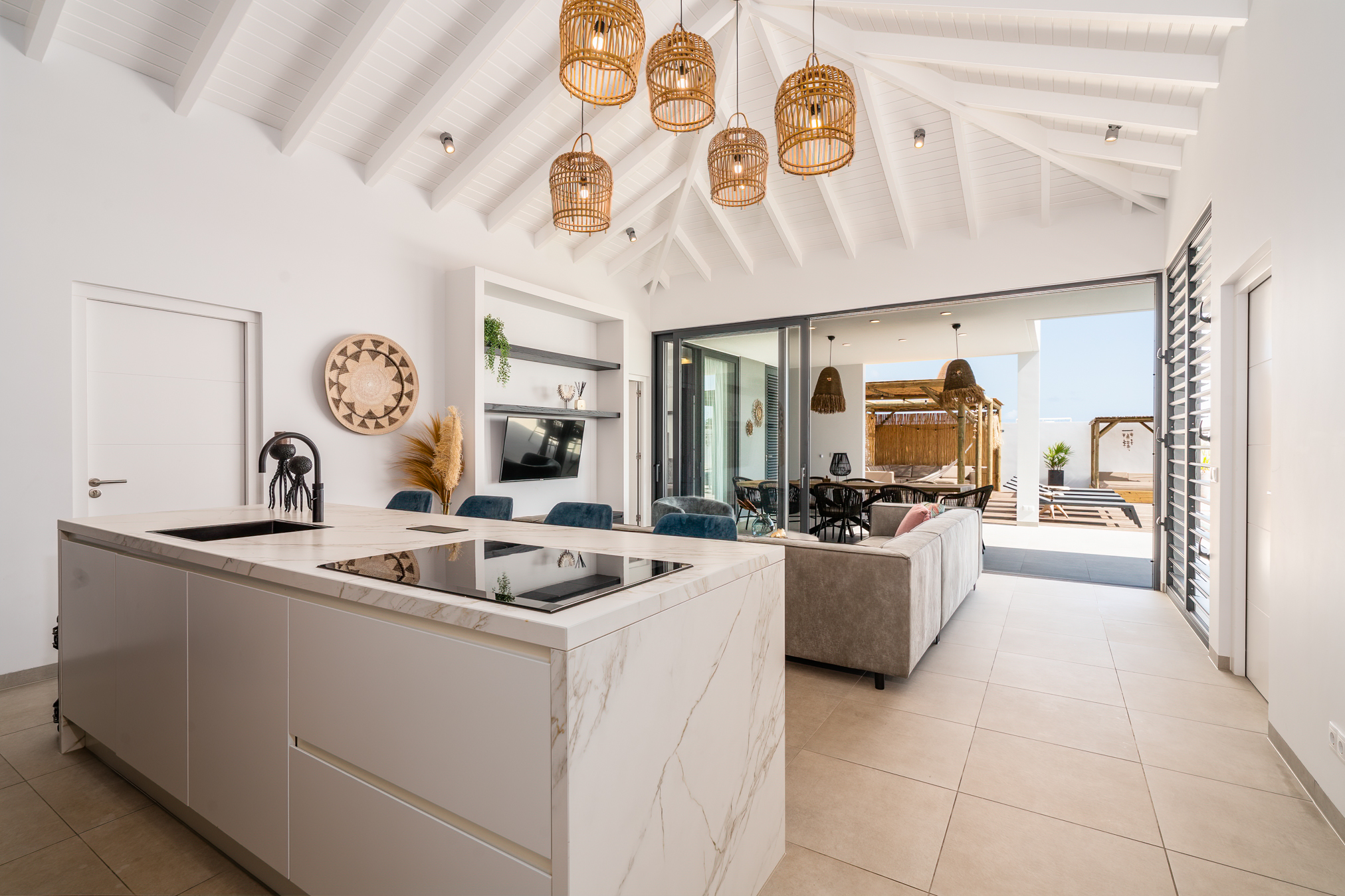 The penthouse kitchen is equipped with a cooking island, an American fridge with ice dispensers, a Nespresso coffee machine, a climate cabinet, a dishwasher and a microwave. There is also a fridge outside as well as barbecue which you fire up in no time.